A lot of times new clients arrive at our session thinking they know how a photo session is going to go. They arrive expecting a lot of stiff poses and requests for camera smiles, but, happily, they in for a surprise. A session with me is going to involve a lot of movement, usually some games, and maybe even a silly song or two. Whatever it takes to accomplish my main the goal which is to capture a genuine part of a person in front of my lens, not just their camera smile. I don't expect anyone to act like a robot, and sit there awaiting my commands. Unless, of course, pretending to be a robot is exactly what makes your child come alive. 
Because I start each session talking to the people I am about to photograph, I have a pretty good feel for the people involved by the time we get started. For the little ones who are ready to go, we dive right in. Often with these kids, we get magic from the first frame. As the session continues, I ask questions, give choices, follow their lead. I want to be sure to capture a bit of who your child is along with how they look at this age. For the shy ones, when they are ready, I try to capture that side of their personality along with the happier more outgoing side. If they aren't ready to be one on one with me and my camera, we will usually start with a family photo.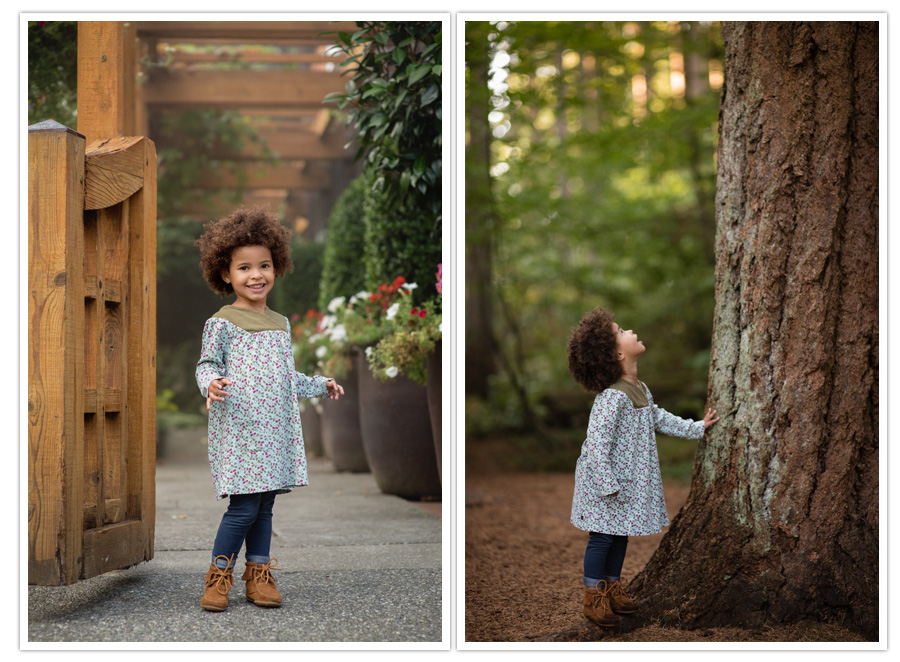 When it comes to the family photos, I completely understand how hard it can to be in front of the camera. My dislike of being in front of the camera even plays a small role in why I picked up the camera in the first place. Helping you become comfortable, and even relax in front of the camera is a priority. So I try to give simple instructions, letting you find a comfortable way of being and then making small changes to ensure everyone looks their best. Be warned though, just as I get you set, we're going to do something to infuse your images with life and movement. Maybe you'll get great expressions by giving the kids a little tickle. Maybe you have a favorite song you sing. Little ones love peek a boo. Not every frame needs eye contact from everyone or even anyone. Capturing the connections within your family is what makes my heart sing.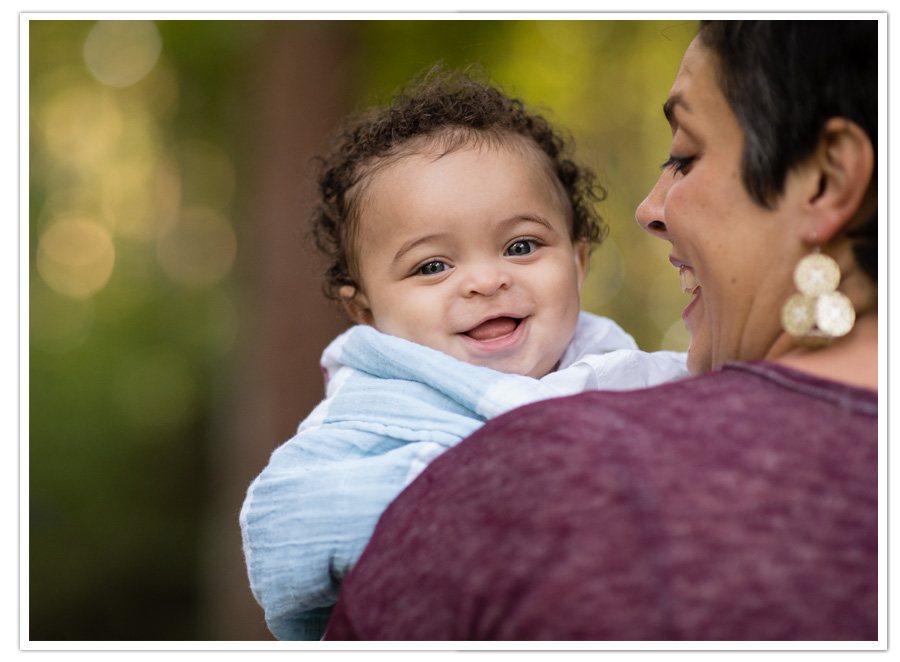 Though a session can easily take an hour, don't expect to be "on" that whole hour. I find it is important to give everyone time to breathe.That is the only way I know to make sure I can capture the different sides of what makes your family unique. Sessions generally take place outdoors, and when little ones are involved I want to make sure we have time to gather that dandelion bouquet or to see what is down the path around the tree. Infusing the session with fun instead of making it feel like a chore makes all the difference in the final images.
And as we are walking back to the car, when I hear "that was a lot more fun than I thought it would be" from a dad or teen, or when a little one doesn't want to leave, I know I have done my job. And just wait until you see what all that effort spent making everyone comfortable, and dare I say even having some fun, has done for your images. You'll always have the images to remind you of that time you played as a family in the park.